Speaker Details
Meet our speaker!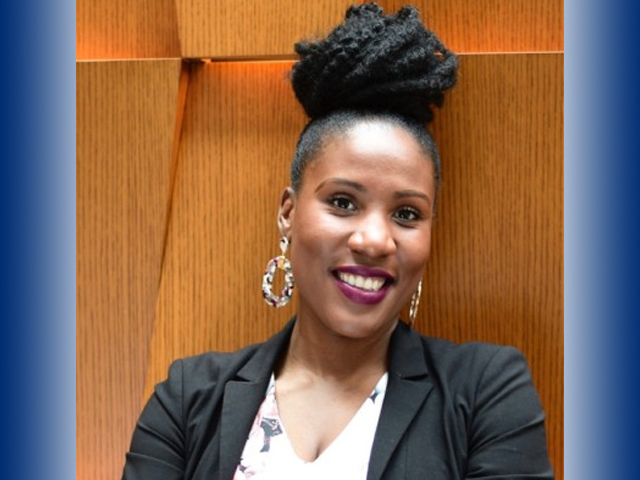 Claudia Bellony Atanga Bus '11
Claudia Bellony-Atanga, MBA, CERP, is a visionary and strategic leader, innovator, and economic development professional. As a first generation Haitian-American, Claudia is an advocate for economic equity, women empowerment and equality, entrepreneurship, with data-driven results. She uses creative endeavors to maximize and improve the work in community and economic development. Claudia's knack for ideation takes programming to the next phase in conference management. Her bold ideas consistently push the envelope to make economic development a forward-thinking, technologically-advanced, and refreshed industry.

As the developer of Conference Content at the International Economic Development Council (IEDC), Claudia creates and builds the robust programming for IEDC's conferences. Inspired by economic development's highest thought leaders, Claudia designs conference tracks, collaborates with major stakeholders, and quickly identifies the issues facing economic development today. Claudia uses market research and data as a tool to improve key performance indicators and discuss industry trends. She also leads IEDC's Higher Education Advisory Committee as their staff liaison.
Prior to IEDC, she served as an economic research specialist at Charles County's Economic Development Department. In this role, Claudia introduced comprehensive economic and statistical data on the County's economic profile relative to other jurisdictions in the region, state and nation. She's also been recognized by the Maryland Department of Economic Development as, "Raising Charles County's profile in the state."
A magna cumme laude graduate of Johns Hopkins Carey Business School, Claudia frequently mentors graduate students and collaborates with women-owned and minority-owned businesses as a Hopkins Affinity Leader. Her portfolio also includes market research and production services for HBO, MGM Studios, Bravo TV, and Color and Soul Cosmetics, among many others. Claudia currently lives in Waldorf, MD with her dynamic duo twin boys, Nathan and Ethan. She leads Charles County Public Library as the President of the Board of Trustees. She also holds the designation as the second person in Maryland and the first African-American woman to be designated a Certified Economic Research Professional (CERP) by the Council for Community and Economic Research (C2ER).