Speaker Details
Meet our speaker!
Robin Merle A&S '77
Robin Merle, CFRE has been a senior executive for billion-dollar organizations and a veteran of the power, value, and identity wars at the top ranks. Most recently, she served as the Vice President and Executive Director of the John Jay College Foundation at the City University of New York, and is currently the principal of Robin Merle Associates, LLC.

Robin has raised more than a half-billion dollars in philanthropy during her nearly forty years working with nonprofit organizations and academic and health care institutions. These include New York University, Hospital for Special Surgery affiliated with Weill Cornell Medicine, and the Rutgers University Foundation. She has served as a board member for three nonprofits in New York City, including the Association of Fundraising Professionals, New York City Chapter; the New York Women's Agenda; and Women In Development, New York (WID).

She also has been a three-time vice chair of National Philanthropy Day in New York. In 2017, she was named Woman of Achievement by WID for her leadership in fundraising and commitment to supporting women in the field. Robin is proud to be a graduate of the first class of women at Rutgers College.

She graduated Phi Beta Kappa and went on to earn a Master of Arts from The Johns Hopkins University and publish short fiction in various literary magazines. Robin is the author of Involuntary Exit: A Woman's Guide to Thriving After Being Fired (She Writes Press, 2021), which received a 5-star review from Foreword Clarion Reviews. She is the founder of The Professional Guide, a witty, honest resource to help women take action on professional experiences that aren't up to their standards.

You can follow Robin, buy your copy of Involuntary Exit, read her blog, and stay up to date with events and announcements by visiting www.theprofessionalguide.com.You can also follow her onLinkedIn, Instagram, andFacebook.
Resources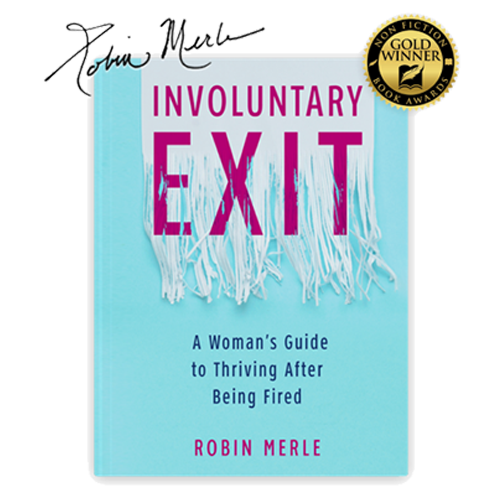 Involuntary Exit: A Woman's Guide to Thriving After Being Fired